How It Works
No Catches! Yes, you get 2 hours free. 
If you live in the Adelaide metro area you can access both our on-the-ground and virtual services.
If you live outside the Adelaide metro area, interstate or internationally, you can access our virtual services, or any on-the-ground services we can proivde you in Adelaide.
Step 1
Register
Step 2
Submit your first task
Step 3
Chat with your Personal Concierge
Access our supplier network
Have access to our tried and trusted suppliers. Plus, as our supplier network expands, so does yours!
All staff security checked
All our staff are security and referenced checked, for your safety and ours.
Gift vouchers available
Know someone else who will just love having their own personal concierge? Give them the gift of time!
Tick off all those things on your to do list. These, and more!
What Our Clients Say
"The service provided by Lifestyle Elements is an enormous positive for us. The package we're providing acts as a great staff benefit for our senior management team. It improves staff retention for us, and it provides a reward to the staff concerned (and more importantly, to their families) which just feels priceless. Its a huge stress reliever. It gives us all more hours in the day to do the things we want to do – with Lifestyle Elements helping us with the things we all have to do." Simon Hackett, Managing Director, Internode

Sometimes life gets busy! Ok so all the time life is busy! I thought a personal concierge is a novelty for the rich and famous.. It certainly made me feel like I was rich and famous! The ease of placing a job request and knowing it was going to be completed while I attended to the other 20 things on my list, was priceless! I strongly recommend the services of Lifestyle elements, even if you think your request is silly.. I bet they've done it before!

Kylie Weinmann, Teacher and Mum, Adelaide

"Like many people these days, I have a very busy work and family life. Lifestyle Elements has significantly reduced the stress of managing the many demands on my time by taking responsibility for routine tasks (weekly grocery shopping), to the occasional (home maintenance and painting) and to the one-off requests - such as arranging an 18th birthday party, including the bouncer!" Philippa Schaedel, National Day Surgeries, Adelaide  SA

"Lifestyle Elements enable me to have work life balance as they do so much that gives me time to enjoy my life outside work. Nothing is too much trouble." Allison Ashby, AME Recruitment, Adelaide SA

"As a business woman and a mother of five children, time is of the essence to me, and the choices I make about what to do with my time ultimately underpin my success. Put quite simply, Lifestyle Elements gives me time back in my week and allows me to focus on the things that I am passionate about and that need my direct influence – my family and my businesses. Tim and Abbie take care of essential parts of my life that don't have to be done by me in person. From shopping to cleaning; car services to quote gathering;  home repairs to tradespeople management and even helping cast surprises on my team at Christmas. I value them and the time they save me - they have become an integral part of my support network." Kylie Bishop – CEO, Entrepreneur, Coach & Mentor, SA Telstra Business Woman of the Year 2012.

"Lifestyle Elements has been a boon to myself and my business. Nothing is ever too small or too large for them - and the quality of service is superb." Ganga Harvey, Indra Process and Performance Consulting, Adelaide SA
Our Team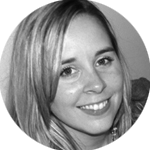 Abbie Allen


Founder & Personal Concierge
"Making a difference in our client's lives every day is what we are all about! We make ticking off your to do list a reality and I love hearing from clients what a weight has been lifted off them, simply by sending their list through to us. It's that simple. Getting the 'stuff' done is why I'm a personal concierge."
Favourite Movie:  You've Got Mail 

Tim Allen


Personal Concierge & Operations Manager
"Having a strong network of suppliers and tradespeople we can call upon means that even the most unusual of requests can be tackled.  The majority of my day is spent out on the road, ticking off tasks and taking requests as I go. This network means I know who to call to get the job done."
Favourite Move: Braveheart