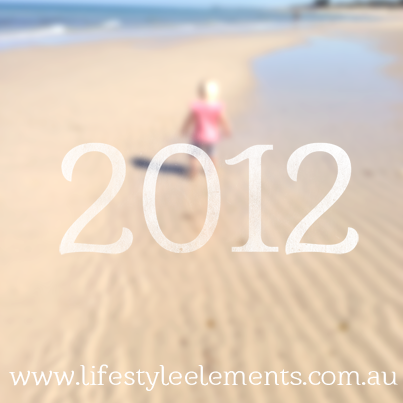 January is often a time of reflection, and for Lifestyle Elements it is no different.
Although 2012 was quite a challenging year for us, it was also very exciting as more and more people discovered how a personal concierge could help them.
Our blog was a big focus last year as we shared insights from a wide variety of people. Today I have listed our Top 5 Posts for 2012. Take a look and don't miss Abbie's favourites at the very end!
We will continue to provide a variety of articles to you in 2013 to help with that constant juggle of work and life. If you'd like to contribute, we would love to hear from you!
Top 5 Posts of 2012
A post that is slightly out of the norm for our blog was easily the most popular post of 2012. Obviously there are a lot of travelers out there among our readers!
It seems that shoes as an analogy for relationships really struck a chord with many of you!
Lisa Wilkinson's work life balance wisdom shows us that even 'celebrities' have to cope with the issues of daily life, just like the rest of us.
The influences of life with a 1 year old (now 2!) played a big part in the writing of this post. Not only is there a catchy song, but a motto that applies to all ages – "every little thing can be a super thing!"
Nicole shares a real life story, as well as giving us 5 ways to reward staff – and it's not all about money! In fact, it's not really about money at all.
Abbie's Favourite Posts
The speech I wrote as a finalist for the SA Telstra Business Women of the Year awards.  It was a great way to reflect and focus on what is important. I highly recommend entering the awards, or at the very least, write your own acceptance speech!
A lot of people assume I am naturally organised, but it is a learned skill that I have to always keep on top of. This post is a bit of insight into how I do it.
My response to a news article in the Sunday Herald Sun that got me a little stirred up.
My favourite guest blog post of the year. I'd still say I'm a bit 'Badge of Honour' busy. How about you?
We hope you've enjoyed our blog posts this year. Is there something in particular you'd like to read about? Would you prefer some videos, interviews or case studies? Let us know in the comments below.