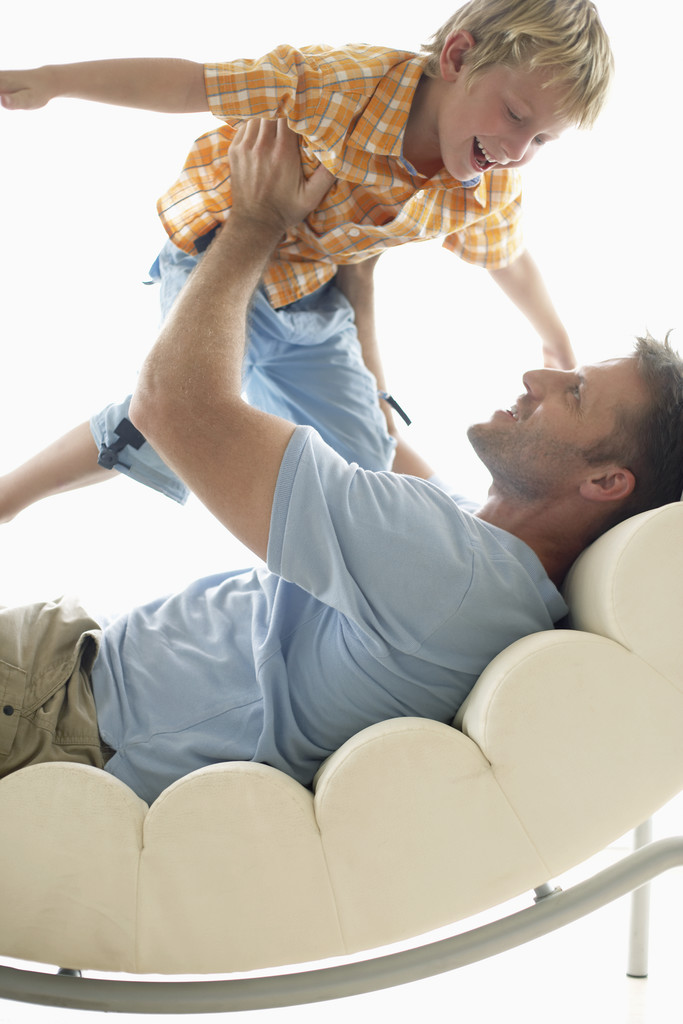 Following on from 'On Having It All – Part 1', Abbie discusses some ideas for the future of work life balance and how we can move this debate forward.
Anne-Marie Slaughter's article 'Why Women Still Can't Have It All', has certainly stirred a now bubbling work life balance pot. From her perspective "the women who have managed to be both mothers and top professionals are superhuman, rich, or self-employed. If we truly believe in equal opportunity for all women, here's what has to change."
So how is this change going to happen? Of course there are many different aspects, and many different ways this change can occur. That is what is so exciting. I now offer some of my own ideas to the conversation, and hope that in some way our business can contribute to these changes.
Bring Men Into The Conversation
Whilst Slaughter's article, and much of the subsequent commentary, has been focused on women, the conversation is just as relevant for men. While we speak about women and work life balance, even if it is sometimes controversial, is there actually enough conversation going on from the male's perspective? Obviously they cannot physically give birth, nor can they breastfeed a baby. However, in my opinion, every other part of the work life balance discussion for women is equally as relevant to men. It is my suspicion that men would be more than happy to start discussing work life balance from their perspective. Nowadays men are also picking up the kids from school, diarising school functions, and cooking the meals. Many expect to (or are expected to) contribute a large amount, if not equally and more, to the household tasks, especially if both members of the couple are working full-time. There are also many men who take on the majority of the household duties. Yet, it still seems that the work life balance debate centres around women. Perhaps if men were brought into it a bit more, the support for women would also increase.
I was pleased to hear last week that the Australian Government has introduced 2 weeks paid parental leave in addition to their current paid maternity leave program. I feel this is demonstrating how important father's are in the work life balance juggle. However, there is a long way to go and much creative thought and action required.
We Can Have It All. Just Not All At Once…….And Not On Our Own
Yes, we run a personal concierge company, so we are going to encourage delegation and outsourcing. However, there is a reason I started the business originally, and it was to truly provide a practical support for work life balance. Our lives are getting busier, and both men and women are facing a much heightened degree of 'juggling' in their lives. Slaughter's article and it's response solidifies this. To live a life that is more balanced than unbalanced, the majority of us simply cannot do it all ourselves. Nor should we.
Yet still I come across many people resistant to letting go, to delegating. Some prefer to do it themselves and find it hard to let go. However, many have the belief that if they have chosen certain things in their lives, and this therefore means they are extremely busy, then it is still their responsibility to get everything done….themselves. Why? Why not make the most of the amazing services out there, so you can live your happiest life, and those out there delivering the services can do the same. As a personal concierge, we love taking on all the tasks our clients hand to us….the errand running, the dry cleaning deliveries, coordinating tradespeople, walking the dog. Yet of course many of you out there would much prefer to be working with your dream client, travelling, or playing with your kids, rather than hanging out in the supermarket. Doing the grocery shopping isn't the thing that is making you happy. So why do it if you don't have to?
Integrating these external services into our lives – personal concierge, meal deliveries, gardening, cleaning – could (and I predict most certainly will) play a big part in achieving our goals of work life balance. Eventually, rather than society resisting these things, it will become a natural extension of our lives which is rarely questioned. Lifestyle Elements looks forward to being a part of it.
Let's Keep Talking
The discussion around work life balance isn't new. Yet there is still a long way to go before the majority of people out there truly believe they have got some semblance of balance. I am excited to think about the creative options individuals and organisations may start implementing in the future. There are already many out there which I have discussed in this post, and examples from other organisations in our Balance Beam series, as well as in our e-book (which you can download for free here).
If we can keep the momentum going, then perhaps, instead of just talk, there will be action and real differences made in the balance of our lives.
What do you think? We'd love to hear about your work life balance views? Do you have any ideas or suggestions? What are you doing in your life in your pursuit of balance?