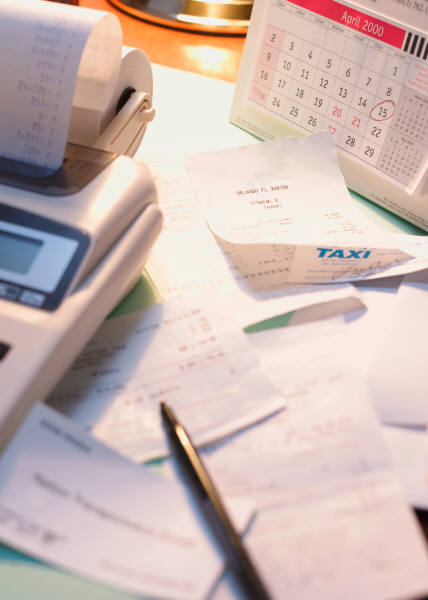 Work related employee expenses are almost unavoidable in terms of running a business better, the act of keeping on top of piles of crumpled receipts, reimbursing, tracking and approving employee spending is a complicated and time-consuming task.
We know it's complicated and we like to make being an employer easy, so we made it easy for you. Here are three of the best options for handling your expenses.
Founded in 2008 by David Barret, who wanted: "Expense reports that don't suck." Expensify is clean, simple and easy to use, it is available on iPhone, Android and BlackBerry.
Sign-up can begin with a single employee, charges apply after two and there are upgrade options available for corporate accounts which introduce document scanning and shared expense policies, as well as fully integrated software, such as QuickBooks and Salesforce, Google Apps, Yammer and Evernote.
The program also supports over fifty-five currencies and uses a market-accurate convertor; there is also a trip itinerary function with email updates. You can also take photographs of invoices and organise users into employee, manager and accountant groups to automate the flow of information.
Expensify also allows the linking of company and business credit cards; they are aiming for a fully supported Australian bank network as soon as possible.
Created in 1993, Concur has over 15,000 clients worldwide and over 15 million users.
Their focus is on travel and entertainment (T&E) expenses as they claim that spending in this area is more likely to be outside of policy than other areas.
The integrated travel application monitors business expenses from air travel, vehicle hire and accommodation; eliminating the need for paper receipts as information is directed straight to an expense report.
Concur's Itinerary manager; TripIt Pro, includes spend analysis and requires pre-trip approval before tickets are taken off hold, (after being placed on hold by the employee).
Concur is iPhone, iPad, Android and BlackBerry friendly, prices start at $8 per user per month, with free trials available on some packages.
ExpenseCloud allows you to create and submit expense reports online or from a mobile application; reimbursing employees is possible through the integration of QuickBooks as well as other useful accounting solutions.
The program also imports expenses from 11,000 credit cards and bank providers as well as receipt scanning and capture directly from iPhone, iPad, Android and BlackBerry devices.
Subscription prices vary depending on the size of the business, ranging from free for a single user, to $90 for up to 24 users, which can be upgraded at any time, as it is a pay-as-you-go service. With ExpenseCloud, submitting and approving expense report is a completely free service but monthly and yearly plans are also available to sign up to, if you prefer.
A recently added feature allows the batching of over one thousand expense reports, including the expense data, as well as report summaries which will allow for easier handling of large amounts of your expense information.
Ben Thompson is CEO of Employment Innovations (EI), which holds over two decades of experience helping Australian businesses navigate the legal and administrative challenges of being an Australian employer. He has a passion for commerce and ensures that a healthy work/life balance as well as a culture of recognition and innovation are practiced enthusiastically within his company.