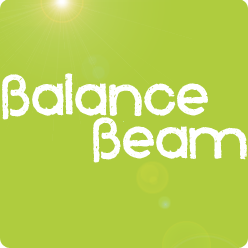 Welcome to our latest 'Balance Beam' work life balance profile, brought to you by Rachael Bermingham from Rachael Bermingham Books.
Often we are so caught up in our busy lives we don't take a step back to see what is going well and how we might improve. Our Balance Beam profiles aim is to inspire you to seek greater work life balance inside and outside your business.
I hope you enjoy today's 'Balance Beam' profile, and if you would like your organisation profiled on our blog we would love to hear from you. Please scroll to the end of this post for further information.
Don't forget to share this post with your followers and friends!
Title: Author, Speaker, Director of Bermingham Books, Mum!
Company: Rachael Bermingham & Bermingham Books
Country: Australia
State/Province: Queensland
Number of staff including business owner: 6
Website: www.rachaelbermingham.com
1. What are some of the work life balance issues your organisation faces?
Most of my team are Mums and like any Mum our greatest balance challenge always stems from our 'mother guilt'. We are all pretty good with our time management but you're always questioning 'Am I doing enough as a Mum?' On the whole we get it right.
2. What work life balance initiatives do you have in your organisation, big or small?
Working from home means there's always someone around so Fridays are a day off for all of us which enables my team to have a day to themselves and for me to have a day solo without anyone around to have my space too. As a Mum, I know how important it is to be able to have the flexibility to work from home sometimes if the children need us or to take the arvy off to go to a school carnival etc. It all balances out and being able to do this takes the pressure off everyone.
3. What have been the main benefits to your organisation of these initiatives?
Overall we're far happier than being tied to a strict 9-5 scenario. We push ourselves as far as we wish to and also know in the back of our minds we DO have the flexibility there if we want it. Finding that in the workforce is really rare. We stress far less too which is always a plus!
4. Have there been any obstacles or issues in implementing your work life balance initiatives?
It's not easy being a single mum of three little boys, writing books, running a business, being a friend to old mates and trying to fit in time for new friends, being a sister, a daughter, and still have time for myself.  I'm the very first person to tell you I don't always get it right.  I'm continually looking for solutions, looking for new ways and better ways to do things, so I can fit more into my world.  So I can be happier, live healthier and be a better mum. There's always going to be challenges but I see them as opportunities to grow, to do what I do better. I aim to learn from them and I know they motivate me to be more creative with my time and money and talents.
5. Do you conduct any regular surveying or evaluation of your work life initiatives?
Ha ha – every day my life will show me how I'm going with that! If I'm running around in circles or feeling overwhelmed or stressed than that's a VERY good evaluation of how well I'm balancing. As I've just written in my 8th book 'Savvy' I'm a big believer in tuning into your own world (asking yourself your questions) rather than tuning out (looking to others to tell you how it should look). What you see in your life will soon tell you if you need to work more on balancing.
6. What are some of your own personal work life balance and/or time management tips?
Routine is everything!  Wherever I am in the world – the kids know what our routine is so they always know what to expect even if our surroundings are different, our routine isn't. I fit work around my commitments to my children mostly. Jaxson goes to school now but the twins are still 2 and don't go to day care or Kindy yet so I have a sitter who comes in and minds them here at home a few hours a day so I can work, have some time for me and still give the kids some one on one time too. I love being able to look out of my office window and see them happily playing or scoop them up for kisses and cuddles if I want to. She works till 12pm Tuesday, Wednesday and Thursday but Monday's she stays till 3.30pm so I can collect Jaxson from school and spend half an hour of solo time with him before getting home. Then Wednesday afternoons I go to a fantastic group training session where the Personal trainers have little kids too – one takes the class and the other minds the kids – we ALL love it! Jaxson exercises with me while the twins play with their little buddies for 40 minutes. Little things like this help me to have my cake and eat it too! I prepared food in bulk, to save cooking time. I plan my jobs and do them all in the one hit to save on time and fuel.
7. What do you enjoy doing outside of work?
My boys nurture my soul and my work nurtures my mind. We have lots of fun time after school and also on weekends – one of my favourite ways to relax is being at home with the boys and having a drink with my girlfriends. I also LOVE eating out and LOVE reading (lucky that!).
8. Tell us about your organisation. What are the key services of your organisation and what is your target market?
I have 2 businesses operating out of the same head-office. One is what we call the RB brand which is 'Rachael Bermingham' and under this banner we have services such as speaking, solo written books, workshops, mentoring, media affiliations and the publicity arm to the business. The other business is Bermingham Books which is my Book Publishing  and Distribution House. We also have an educational facility to this business so overall we can help an author to write, produce and promote their books. We also have a production team who project managers self published titles as well.
9. What is your role within the organisation?
I am the director of both businesses and also the Publisher of Bermingham Books. I plan our way forward and then both my team and I all implement that plan. I continually product create and look for more opportunities to do what do better and bigger. I also do all the mentoring and workshop training.
10. Other comments, tips or ideas:
I think it's easy to loose sight of your own dreams – so I encourage others to get clear on what they want, set time aside each day to take action in achieving their goals and keep focused on their own game.  Set BIG goals, dream big, and most importantly have faith in yourself and your abilities. I was a girl who had a dream to write a book just 8 years ago, I had no idea what I'd write or even how to go about it, and just 2 years later I wrote my first book Read My Lips and then another 7 followed! You never know what you can do until you try.
Abbie's Comments: "I love Rachael's tip on asking yourself your questions to check our well you are balancing your own life. Don't worry what others do or think."