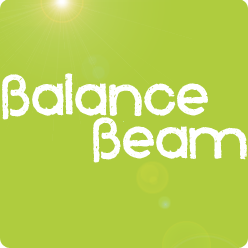 Welcome to our latest 'Balance Beam' work life balance profile, brought to you by Magda D'Abaco from iBare Giftware in Victoria.
We have had such great feedback to our 'Balance Beam' posts. It is wonderful to have an insight into what other organisation's are doing and be inspired to think more about what we can do.
Do you have some work life balance insights or initiatives you would like to share? To have your organisation profiled in our 'Balance Beam' series, please scroll to the end of this post for further information.
Don't forget to share this post with your followers and friends!
Title: Director
Company: iBare Giftware
Country: Australia
State/Province: Victoria
Years In Business: 4
Number of staff including business owner: Office 5, Consultants 30+
Website: www.galafreywines.com.au
1. What are some of the work life balance issues your organisation faces?
We have a workforce of all women! And 90% of them are mothers.
2. What work life balance initiatives do you have in your organisation, big or small?
Initiatives we provide is flexibility for the consultants; they schedule events when they are free and around their family commitments. Our Office staff have the flexibility to work from 9.30am to 2.30pm and also in the evenings once their partners are home to care for the children.
3. What have been the main benefits to your organisation of these initiatives?
Commitment, enjoyable relaxed environment to come to work to and productivity is much higher.
4. Have there been any obstacles or issues in implementing your work life balance initiatives?
Everyone has welcomed the initiatives as they add value to all the staff.
5. Do you conduct any regular surveying or evaluation of your work life initiatives?
Yes we have monthly meetings where we discuss the workload of staff and then prioritise workload and commitments to suit.
6. What are some of your own personal work life balance and/or time management tips?
I am a mother of 2 children under 6 years of age. I am diligent in ensuring that I drop the kids to school and make sure we all have a family dinner. After they go to bed I can work again! I find that I enjoy my time with the family more as I only concentrate on them. Leave work at work.
7. What do you enjoy doing outside of work?
I love taking the kids to the park, and I love to shop! My family time is so important that I value each moment I have with them.
8. Tell us about your organisation. What are the key services of your organisation and what is your target market?
iBare Giftware hosts social events for ladies, such as Girls Nights In, fundraisers, charity events. We sell amazing jewellery, handbags and homeware in a social interactive environment!
9. What is your role within the organisation?
I am the Director and one of the Designers at iBare Giftware.  I ensure that everything is running smoothly!
10. Other comments, tips or ideas:
Happy Family = Happily Life = Success xxxx
Abbie's Comments: "Many business would face similar issues where a large majority of their workforce are mothers. iBare have obviously found that offering flexibility is key to achieving work life balance in their organisation."