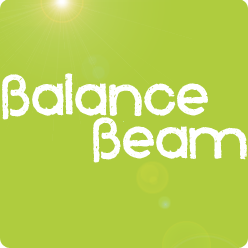 Welcome to our latest 'Balance Beam' work life balance profile, brought to you by Kim Tyrer from Galafrey Wines in Western Australia.
We have had such great feedback to our 'Balance Beam' posts. It is wonderful to have an insight into what other organisation's are doing and be inspired to think more about what we can do.
Do you have some work life balance insights or initiatives you would like to share? To have your organisation profiled in our 'Balance Beam' series, please scroll to the end of this post for further information.
Don't forget to share this post with your followers and friends!
Title: CEO & Director
Company: Galafrey Wines
Years In Business: 10 years full-time (34 years altogether)
Country: Australia
Website: www.galafreywines.com.au
1. What are some of the work life balance issues your organisation faces?
Being a family business in a rural area it is very easy to work 7 days a week with little or no holidays. We have a cellar door which is open daily from 10am -5pm. This keeps us grounded to the property which makes it difficult to escape. We live on the property, we work on the property. We work very hard and 100% of our life is Galafrey Wines.
Living at home and working from home on a rural property is actually a positive as well as a negative. Especially after having a baby (Jack  is now two). I was able to work from home, or put Jack in a pram and go down to the winery. Jack pretty much tags along with me where ever I go, just like I did when I was his age. I can do house jobs in between winery jobs. So I achieve a lot in a day. The issue with working from home is escaping. With cellar door open daily on the weekend you might be hanging around watching TV waiting for someone to turn up rather than going outside for walks, or to the farmers market or down to the beach like normal people would. So we get a bit of cabin fever and we don't exercise enough. Our biggest drawback is our health. We always sacrifice our time to exercise or look after our health for work.
2. What work life balance initiatives do you have in your organisation, big or small?
We now have a massage a month. This really helps our bodies which are constantly under pressure. For example a wine carton weighs 16kgs so to pack a pallet is one tonne. Plus sitting in front of a computer all day is also bad for our neck and shoulders.
We have a day off a week for sport or relaxing. My husband has Saturday off for golf and I play Netball. Mum has Sunday off when she goes to the farmers market and a movie or out with friends. We are also contracting jobs out to ease the workload. We also are trying to fit our work into a 5 day week which is starting to come together.
So far we have really improved our work base lifestyle however, the fact cellar door is open 7 days does make it complicated. I am sure in time to come we will be looking at this issue.
3. What have been the main benefits to your organisation of these initiatives?
Better lifestyle. Less stressful. More manageable. Now we just have to work towards better health.
4. Have there been any obstacles or issues in implementing your work life balance initiatives?
Sticking to appointments and making a concerted effort. Planning when things get busy.
5. Do you conduct any regular surveying or evaluation of your work life initiatives?
We have a monthly meeting when we discuss our needs and wants and plans. Plus we now have a communal calendar so everyone is aware of what everyone is doing and when. Even as a small family business we are all like "ships that pass in the night". It is easy to not communicate but thankfully email and mobile phones are making it easier.
6. What are some of your own personal work life balance and/or time management tips?
Write a plan and stick to it.
Write a daily to do list, a weekly plan and long term plan
Make sure you daily list involves a balance ie exercise, meal plans, work plans, husband and kids plan, etc
Prioritise your to do list. Income first and so on. If it doesn't provide your business with an income then why are you doing it? Time is precious, don't waste it. You can easily fill your day with junk email, workshops, seminars, phone calls and internet surfing.
Get organised. Start with your email box. Unsubscribe from anything you don't read. Have folders to store items. Once you have addressed an email delete or save it but remove it from your inbox. Your email inbox should have items that need addresses and nothing more.
7. What do you enjoy doing outside of work?
Sport. So important to exercise and exercise is always last on the list. I compromise on this one all the time. But I play competitive Netball and Basketball so I am committed to a team and myself. We also go to Bremer Bay, a small beach town 2 hours away for time away from the business.
8. Tell us about your organisation. What are the key services of your organisation and what is your target market?
Galafrey Wines remains a family-owned business and all wines are dry grown, nurtured and bottled on the estate. Established by Ian Tyrer (1946-2003) Galafrey is survived by mother and daughter team, Linda and Kim Tyrer, who maintain a hands-on role to ensure that the Galafrey philosophy is upheld. That is to produce small parcels of distinctive and consistently excellent wines and committed to producing fruit of the highest quality which we believe is the key to winemaking excellence
9. What is your role within the organisation?
My role can be anything from making wine, cellar hand,  marketing, promotion and tea lady? I recently won the Albany Chamber of Commerce Young Business Person of the Year this is what they said about me:
She was born in Mt Barker 34 years ago at about the same time as her parents bought a property & planted a vineyard. She spent her early years in a pram, sharing the confined space with vine cuttings as her Mum paced up & down the rows planting more & more vines. In 2003, her father was diagnosed with cancer and she came home to run the family business. Sadly her Dad passed on just three months later; so with no brothers or sisters, she was thrown into the deep end with a winery full of wine from a previous vintage, and a vineyard about to burst. She was only 26 years old.
10. Other comments, tips or ideas:
Often people say in business not to make it personal. I understand what they mean but here we often say that we will do what we want to do. If we want to have nice offices then let's have a nice office. We work 7 days a week and a majority of our time is spent in the office. We look at moving our cellar door yet while it's not on a major highway, it is very convenient to work from home and as it is us who has to sacrifice our time and work 7 days then lets keep our cellar door where it is. Consider your time, it's precious; after all it is what takes you away from your kids, so make sure it is worthwhile or don't do it. You are in charge of your choices and decisions and only excuses will hold you back.
Abbie's Comments: "I found Kim's comments very insightful, especially her comment about ensuring what you are spending your time on is worthwhile. A great look at a family run and owned business, and how they manage work and life."hr]