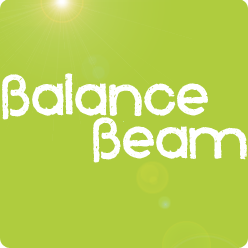 Welcome to our latest 'Balance Beam' work life balance profile, brought to you by Christie Rigg from Wealth By Design.
We have had such great feedback to our 'Balance Beam' posts. It is wonderful to have an insight into what other organisation's are doing and be inspired to think more about what we can do.
Do you have some work life balance insights or initiatives you would like to share? To have your organisation profiled in our 'Balance Beam' series, please scroll to the end of this post for further information.
Don't forget to share this post with your followers and friends!
Title: Adviser
Company: Wealth By Design
Country: Australia
Website: www.wbdgroup.com.au
1. What are some of the work life balance issues your organisation faces?
The challenge is creating an environment that offers all team members suitable flexibility of both their work environment and the hours that they work, but still maintain a higher standard of service to clients. We are a very busy firm, so the additional challenge is to operate efficiency so the "overtime" for team members is minimised.
2. What work life balance initiatives do you have in your organisation, big or small?
Making sure that tasks are covered by other team members if someone is away or on annual leave.
2 workflow meetings a week where work is evenly distributed based on the workloads of other team members
Both formal and informal mentoring and an open door policy to enable everyone to stay on top of workload and be able to prioritise effectively
Getting people to document both their professional and personal goals
Leave days are available for those that are studying
Time in lieu available where some overtime has been necessary.
Flexibility in working hours to accommodate life events (exercise classes, personal training, active interests outside of work).
Mobile and remote access that is disconnected while you are on holidays!
Mutual awareness and respect – knowing when someone's work/life balance is out of sync.
3. What have been the main benefits to your organisation of these initiatives?
Everyone remains motivated and focused and less stressed both as individuals and as part of the team. We have better efficiencies and spend our time more effectively.
4. Do you conduct any regular surveying or evaluation of your work life initiatives?
Yes, we have an annual team member survey and established performance management system. We all have regular catch ups to discuss work on the go and ask team members for their feedback on time management.
The development of a clear employee culture. This also helps with recruitment knowing the fit of a new team member.
5. What are some of your own personal work life balance and/or time management tips?
Making sure that you work to your strengths – for me I know that I work better later in the evening rather than first thing in the morning.
Having scheduled time for the work related things that I dislike doing as well as the social things that I like doing.
Making and diarising time for things I enjoy outside of work.
Trying to handle everything only once.
 6. What do you enjoy doing outside of work?
I enjoy reading a great book, travelling and catching up with friends.
7. Tell us about your organisation. What are the key services of your organisation and what is your target market?
Wealth By Design has a focus on Small to Medium Enterprise and Time Poor Professionals. We deal with individuals as well as family businesses and larger companies and organisations who are looking for ongoing assistance to plan for the future and achieve their objectives.
8. What is your role within the organisation?
Senior Adviser
9. Other comments, tips or ideas:
Effective diary management is critical
We also include lifestyle planning for our clients and have a values based approach to planning – it is not always just about the money!
Abbie's Comments: "I think many of us can relate to the challenges of trying to manage the work life balance of a variety of people in an organisation. It seems awareness and respect is a key aspect of managing this at Wealth By Design."