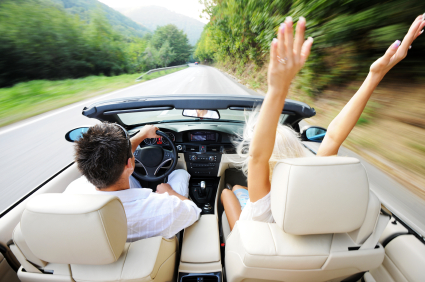 1. Adelaide to Naracoorte
Adelaide to Keith
Keith to Padthaway
Padthaway to Naracoorte
Adelaide is full of tours and picture perfect scenerywhere memories are made.  You can visit the Adelaide Central Market, which is open Tuesdays, Thursdays, and Saturdays. This market is the largest produce market in the Southern Hemisphere. This wonder is sure to take your breath away. The smell of the amazing fresh food will draw your attention immediately. If you are a chocolate lover, then you must make time to visit and tour Haigh's Chocolates Visitor Centre at the designated times. If you are a shopper, then you must go to the Rundle Mall shopping precinct, full of department and boutiques. Adelaide is full of activities for every individual.
Travel through Keith and Dukes Highway. After this, continue to Padthaway, also known as Chardonnay region to visit Henry's Drive and Stonehaven Vineyards. Next, a guided tour to Naracoorte Caves is one of the many impressive structures to explore. It is full of delicate calcite formations and 350,000 year old fossil beds. This interesting stop in your travels will definitely stand out. If you would like to, you can go adventure caving.
2. Naracoorte to Mount Gambier
Naracoorte to Coonawarra
Coonawarra to Penola
Penola to Mount Gambier
You can stay overnight in one of the cottages in Naracoorte or continue on to stay in Chardonnay Lodge in Coonawarra. There are also places to stay in Penola which is farther away. So whatever you choose is fine. Be sure to travel through Coonawarra because this region is known for its red wine. The rich, terra rosa soil is responsible for the wonderful red wines. If you are a wine drinker or taster, please taste some of Australia's cabernets. After wine tasting, explore Penola and its historic features.
3. Mount Gambier to Warrnambool
Mount Gambier to Port MacDonnell
Port MacDonnell to Port Fairy
Port Fairy to Warrnambool
To eat, travel to Mount Gambier for a jaw dropping feast. The world's best and most expensive Wagyu Beef or other restaurants are choices to quench your hunger. After eating, slide to The Lady Discovery Centre and explore Umpherston Sinkhole and Engelbrecht Cave under the city's streets. The Lady Nelson, which is on display at The Lady Discovery Centre, is the fossilized skull of Simosthenurus occdentalis, which is an extinct short faced kangaroo.
Mount Gambier is South Australia's second largest city and is the home to the infamous Blue Lake that changes colour from gunmetal grey to cobalt blue between November and March each year. Find out more information about this Blue Lake on a 45 minute guided tour with Aquifer Tour. Travel will be in a glass panel lift down a well shaft that water was originally extracted from. Visit the Limestone Coast of South Australia and stop in Port MacDonnell, also known as the Southern Rock Lobster Capital of Australia to taste the southern rock lobster. You can rest your head in Warrnambool.
4. Warrnambool to Apollo Bay
Located outside of Port Phillip Bay, Warrnambool is the fastest growing economy and population centre in the Great South Coast. This city is a main contributor to commerce, governance, social services health, education, culture, the arts, and recreation. Some of the festivals you may want to try and visit include:
May Racing Carnival
Fun4Kids Festival
Port Fairy Festival
Warrnambool is the only city on the Shipwreck coast and has a colourful history that can be introduced at the Flagstaff Hill Maritime Museum. From May to October, have your cameras ready to take pictures of the beautiful whales on the coastline To see this coastline, you can walk on the boardwalks that lead to lookouts and views of Shipwreck Coast, where 160 ships floundered!!!
In Port Campbell Park, there are must see rock formations known as the most famous section of the Great Ocean Road using rock formations known as the Twelve Apostles. Continuing your journey west from Apollo Bay, you will walk through wilderness and secluded beaches in the Otway National Park. You can sleep in Apollo Bay before you continue the road trip.
Apollo Bay is in south-western Victoria, Australia. With a population of about 1380, it makes its income  mostly from tourism. If you are there at the right time, you can visit the annual Apollo Bay Music Festival and the Great Ocean Sports Festival.
Melbourne is the capital and most populous city in Victoria and the second most populous in Australia. Be sure to visit the "Rip" Lookout at Point Lonsdale to get breathtaking views of Port Phillip Bay. It is only a short drive to Torquay, among the world's premier surf locations. The waterfalls in the Otway National Park are absolutely gorgeous and deserve admiration because of such beauty. Be sure to bring your cameras.
Kristy Alexander writes for HotelClub where you can organise all your hotels in Adelaide, Melbourne and all the places in between with ease. Never get stuck without a hotel room or pay full price again when you book with HotelClub.