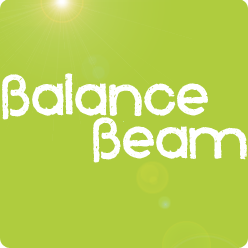 Welcome to our latest 'Balance Beam' work life balance profile, brought to you by Tanya Titman from Consolid8.
We will be regularly placing our focus on organisations from Australia, New Zealand and around the globe who are implementing work life balance initiatives into their organisation. Our aim is to inspire you to seek greater work life balance inside and outside your business.
If you would like your organisation profiled on our blog we would love to hear from you. Or perhaps you would like to nominate an organisation to be profiled.  Please scroll to the end of this post for further information.
Don't forget to share this post with your followers and friends!
Name: Tanya Titman
Title: Director
Company: Consolid8 Pty Ltd
Country: Australia
State/Province: Queensland
Years in business: 15
Number of staff including business owner: 14
Website: www.consolid8.com.au and also check out www.consolid8.com.au/our_team/team_challenge
1. What are some of the work life balance issues your organisation faces?
Working in an accounting practice can be quite mundane and usually involves long hours sitting at a desk in front of a computer.  In addition, there are many casualties in the accounting profession, particularly women, who are not provided with a balance between work and family life.  This creates a challenging environment for staff recruitment and retention.  Our aim is to provide a better quality of life for our staff by engaging in an active and healthy lifestyle as well as providing opportunities for the team to achieve a balance of family time without sacrificing their careers.
2. What work life balance initiatives do you have in your organisation, big or small?
One of our major initiatives has been providing on-site childcare for our staff.  We employ two nannies as part of our team, and have a dedicated childcare room that caters for babies and toddlers.  This means that there is no stressful separation of children and parents, plus parents are encouraged to spend time with their children throughout the day.  The facility is subsidised by the business as we do not qualify for any government funding.
We have also started a Team Challenge program which includes a variety of activities to encourage the team to be active and to provide
opportunities to socialise with those team members who they may not work directly with.  Our monthly team activities occur on the last Friday of the month and consist of a fully catered lunch followed by 'Minute to win it" games or Wii challenges.  Every second month, we take the afternoon off and head outdoors.  These activities can be anything from Circus School, Rock Climbing, Kayaking, Segway excursions.  This has provided a great opportunity to take on challenges that most staff would never normally experience.
Our Annual Staff Day Out at the end of the year consists of a full day activity to reward staff for a year well done.  This year we plan to return to Tangalooma on Moreton Island for activities and dolphin feeding.
To promote health and well being we also provide a shower and change room for staff that run or cycle to and from work as well as fresh fruit each week.
3. What have been the main benefits to your organisation of these initiatives?
The childcare room provides huge benefits to the practice with staff retention and well as working hours and flexibility.  Staff enjoy having their children close by and can visit them during the day.  This also provides a supportive environment for mums to return to work without being separated from their babies.  The ability for new mums to continue to breastfeed whilst at work is also another great advantage.
Our activity program encourages the team to work  together and provides them with unforgettable experiences.  Our goal is to ensure the team are provided with a good balance of time away from their desks and out of the office.
4. Have there been any obstacles or issues in implementing your work life balance initiatives?
Government assistance and funding has been a major obstacle in setting up our childcare facility.  Rather than walk away from the challenge, we decided to proceed with our plans.  We have been running this facility for just over three years and it has been well and truly worth the effort.
5. Do you conduct any regular surveying or evaluation of your work life initiatives?
Yes, staff are asked to review and rate the activities in our anonymous annual company survey as well as regularly asked to put forward any ideas they think would be good for activities.
6. What are some of your own personal work life balance and/or time management tips?
I am a big believer in working in 'day tight' packages.  This means that you focus only on what you need to do today rather than worrying about all the things you didn't do yesterday and what needs to be done tomorrow.  As a business owner working full time with a young family of four children, I find that this type of focus is essential.  My husband (who also works full time running his own businesses) and I ensure that we have help at home so that when we get home from work, we can put all our energy into our children.
7. What do you enjoy doing outside of work?
As a family we go walking every morning at 6am (complete with two double prams).  This is a great start to the day and gets the exercise out of the way so there are no excuses with running out of time at the end of the day.  Our children are very active and time spent outside of work is a often taken up by kids activities such as nippers at Surf Lifesaving, swimming, gymnastics and karate.   We  also love to travel as a family and experience different cultures and locations.
8. Tell us about your organisation. What are the key services of your organisation and what is your target market?
Consolid8 is an innovative, forward-thinking financial services company that works with small to medium businesses and franchises to develop effective financial solutions.
Clients outsource to Consolid8 various aspects of their financial department from bookkeeping services and payroll to business accounting services management accounting, strategic planning and tax compliance.
Consolid8 delivers monthly financial reports that allow business owners to identify trends, analysis results and make good business decisions.
It's like having the benefits of a Chief Financial Officer (CFO) without the salary cost.
9. What is your role within the organisation?
Tanya Titman is the Director of Consolid8.
Abbie's Comments: "How wonderful to be providing onsite childcare, even without government support! I also love Tanya's idea of 'day tight' packages – focusing only on today."