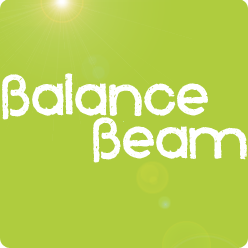 Welcome to our latest 'Balance Beam' work life balance profile, brought to you by Kailah Shannon from Coffee Secrets.
Once again we provide you with a fabulous insight into an organisation implementing work life balance initiatives. Our aim is to inspire you to seek greater work life balance inside and outside your business.
I hope you enjoy our latest 'Balance Beam' profile, and if you would like your organisation profiled on our blog we would love to hear from you. Please scroll to the end of this post for further information.
Don't forget to share this post with your followers and friends!
Title: Administrations Manager
Company: Coffee Secrets
Country: Australia
State/Province: QLD
Years in business: 9
Number of staff including business owner: 11
Website: www.coffeesecrets.com.au
1. What are some of the work life balance issues your organisation faces?
Our main issues are maintaining a great balance between work & family commitments while still ensuring that we exceed our customer's expectations. We are a small family run business so our staff are family to us and ensuring that they are happy both at work & home is important to us.
2. What work life balance initiatives do you have in your organisation, big or small?
Work life balance was not really something we thought about prior to our daughter being born last year, it was more about keeping staff happy with their jobs. But now with a 12 month old baby our business has undergone a radical shift to focusing on work/life/family balance.
Our daughter first started coming to work at only a few weeks old & now at 12 months is referred to as "The Big Boss". In order to ensure we didn't disrupt business too much we created a crèche area filled with change tables, swings, toys, cots etc. This area has become invaluable as now other employees who are Mums can bring their children to work knowing they have a fun, safe place to hang out while Mum gets her work done. We also all share watching the littlies, with babies being passed around to whom ever has their hands free.
As most of our administration staff have young families we strive to make sure that we can complete work around their family commitments. We job share, have flexible hours & also manage the workload between the admin department depending on whom is available to work & when.
For our Factory staff we have very flexible hours that alter almost daily depending on the weather conditions. Being a Queensland company you can imagine how hot our factory floor can get in summer with gas fired roasters churning out 100's of kilos of hot beans and packaging machines working away. Our roasting staff set their own hours based on customer demand & also the weather, often roasting through the night or in the early hours of the morning so that they can work when the factory is at its coolest.
3. What have been the main benefits to your organisation of these initiatives?
We have found that these initiatives have brought us closer together as a team. Seeing big burly factory men playing peekaboo with a baby lets you see a whole different side to people.
Our staff are also happier & know that they can stay long term with us as we can accommodate the changes in their lives & families.
We have also found that our staff are more willing to go that extra mile for us as they appreciate that we are willing to alter the way we do things to accommodate their needs.
4. Have there been any obstacles or issues in implementing your work life balance initiatives?
We were a little worried that allowing children in the workplace would hinder productivity but we have found the opposite – our Mums can relax knowing their kids are right there happily playing & get on with the task at hand.
5. Do you conduct any regular surveying or evaluation of your work life initiatives?
For us our work/life balance initiatives are in a constant state of flux. We are forever changing people's job descriptions and the way they work to suit the current circumstances in their lives. Everything changes week by week, day by day so we are constantly evaluating the effects on the business and our staff.
6. What are some of your own personal work life balance and/or time management tips?
Put aside ten minutes each morning to organise your day & always prioritise your work by urgency as you never know how the day will unfold & at least you should have got the urgent stuff out of the way!
Always start the day with a great cup of coffee – get an office machine for your workplace – it does wonders for everyone's mood!
If you have a lot to do in a day set time limits & keep to them, that way you won't waste time & should be able to get everything completed.
Lists, checklists – they are your best friend.
7. What do you enjoy doing outside of work?
Spending time with family, shopping and enjoying all that Queensland has to offer, beaches, sun, dining out.
8. Tell us about your organisation. What are the key services of your organisation and what is your target market?
We are a boutique coffee roasting company located on the Gold Coast. We offer multi-award winning coffee, tea, mineral water & coffee equipment to Cafes, Restaurants, Hotels, Offices & homes across Australia. So basically we get to work with coffee all day long, roasting it, drinking it, making it, selling it………it's a tough life but someone's got to do it.
9. What is your role within the organisation?
I am the Administrations Manager – which in our organisation entails a little bit of everything from packing coffee orders, to coffee training to keeping the office ticking over. Because we job share it is a diverse role but that is what I love most about my job – everyday is different & I get to drink great coffee, what more could a sleep deprived Mum want.
Abbie's Comments: "Coffee and kids at work! It sounds like this is a great work life balance mix."