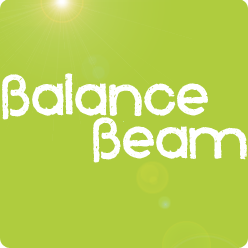 Welcome to our latest 'Balance Beam' work life balance profile, brought to you by Susanne Thiebe from LessMess.
We regularly place our focus on organisations from Australia, New Zealand and around the globe who are implementing work life balance initiatives into their organisation. Our aim is to inspire you to seek greater work life balance inside and outside your business.
I hope you enjoy our latest 'Balance Beam' profile, and if you would like your organisation profiled on our blog we would love to hear from you. Please scroll to the end of this post for further information.
Don't forget to share this post with your followers and friends!
Title: Professional Organiser
Company: LessMess
Country: Australia
State/Province: New South Wales
Years in business: 7
Number of staff including business owner: 1
Website: www.lessmess.com.au
1. What are some of the work life balance issues your organisation faces?
My organisation faces almost none – I choose this profession with that in mind.
2. What work life balance initiatives do you have in your organisation, big or small?
Don't take more work on board that you can manage. When getting stressed, take a breath, go for a run, make a to do list and outsource work or household chores.
3. What have been the main benefits to your organisation of these initiatives?
Work life balance and I get to do the job I love!
4. Have there been any obstacles or issues in implementing your work life balance initiatives?
No really. A benefit in running one's own business.
5. Do you conduct any regular surveying or evaluation of your work life initiatives?
Yes, by going on a run or debriefing with a colleague
6. What are some of your own personal work life balance and/or time management tips?
Exercise, plan ahead. Know your limits. Ask for help
7. What do you enjoy doing outside of work?
Teaching, cooking, travelling
8. Tell us about your organisation. What are the key services of your organisation and what is your target market?
I work with my clients to find personalised solutions to conquer the clutter(s) in their lives. Corporate employee training and residential de cluttering and organising service.
Abbie's Comments: "Debriefing with friends or colleagues is a great way to evaluate your work life balance on a more informal level. Why don't you book this in on a regular basis?"