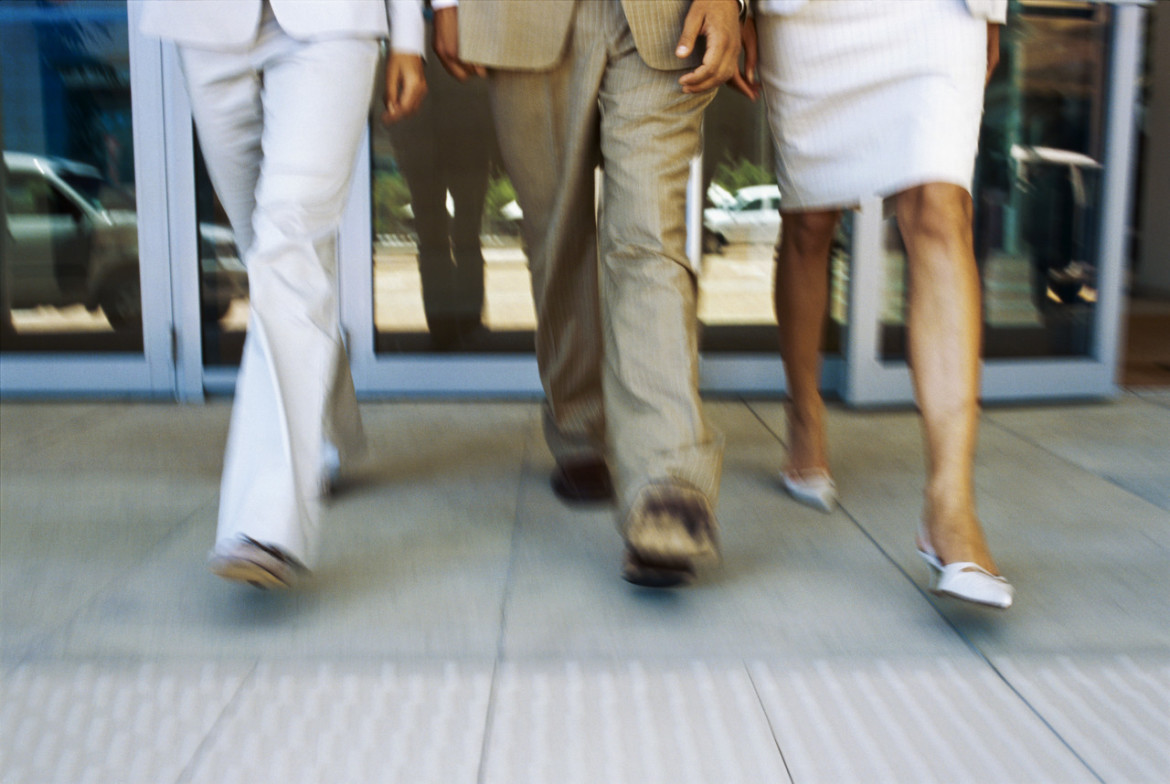 The number of organisations utilising the services of a Corporate Concierge is still relatively low in Australia. In fact it is quite difficult to get real data on organisations who have implemented a concierge service.
"That's because we don't need corporate concierge services!" I hear you say.
In America however, many organisations are starting to realise the benefits of Corporate Concierge Services. It isn't surprising when you take a look at the statistics Nicole R Matthews from The Henley Company quotes in her recent article, 'The Dirty Little Secret – No One is REALLY Working 8 Hour Days":
53% of employees would opt for a personal assistant rather than a personal trainer.*
Only 14% of Americans take two weeks or more at a time for vacation. The average American spends more time in the bathroom than on vacation.*
88% of employees say they have a hard time juggling work and life.*
70% of working fathers and working mothers report they don't have enough time for their children.*
64% of Americans report that time pressures on working families are getting worse, not better.*
I wouldn't be surprised if these statistics were very similar to responses you would gain from Australians. If this is the case, what is the cause? And what is the solution? Because in my mind we need a solution. I believe we need to start making headway into the working culture of our country and the apparent belief that to pay the mortgage and put our children through school we need to work extremely long hours to earn our pay cheques. Maybe, just maybe, a Corporate Concierge service could go some of the way to assist these changes.
Work To Live, Don't Live To Work
The common mantra is that we should be working to live, not living to work. I wonder for how many this is actually a day-to-day reality. Are you one of the 88% who have a hard time juggling work and life? Are you one of the 64% who feel working pressures are getting worse?
Some Key Questions
I often ask myself why it is that so many employees seem to be working well beyond their contractual work hours? I have quite a few questions:
Are they being as productive as they could be?
Are they able to manage their time as well as they should be?
Are the responsibilities for the role simply more than one person can handle?
Are they being supported by their employer and family to manage their life outside of work in an effort to reduce the juggle?
And are employers and employees regularly sitting down and asking these questions of each other, and doing their best to come up with the answers?
Is a Corporate Concierge The Answer?
Now a Corporate Concierge service may not be the answer for your organisation, but perhaps it is worth considering. Finding creative ways to give your staff more time, reducing their stress and improving their focus could be just the thing your organisation needs to grow and develop.
The corporate clients who use us have found having our support team available to their staff to be invaluable (read more here). Some of the ways they use us include:
Organising and meeting tradespeople so they don't have to take the day off to do it themselves
Grocery shopping and errand running so they don't have to do it in their lunch break or when everyone else is at the supermarket
Checking the post, watering plants and walking dogs whilst they are away on business travel
Taking elderly parents or relatives to doctors appointments so they know they are being looked after rather than relying on a taxi service
Assisting relocations and moving house to attract and support international and interstate staff
Why Not Try Out A Corporate Concierge?
One of the ways you might answer the question as to whether your organisation could use a Corporate Concierge is to consider trialling us as part of a pilot program.
In the next few weeks we will be launching our official Pilot Program offering but you can schedule a meeting with us at any time to discuss your options further. Find out how our Pilot Program works, how you and your staff can experience our services, and how we can tailor the program to best suit your needs. Contact Abbie either 0407 972 694 or abbie@lifestyleelements.com.au
*To view sources, please go to Nicole's article here.