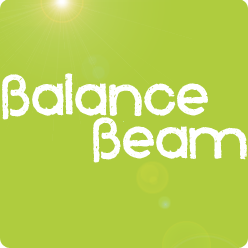 Welcome to our latest 'Balance Beam' work life balance profile, our first from South Australia, brought to you by Stephan Knoll from Barossa Fine Foods.
We will be regularly placing our focus on organisations from Australia, New Zealand and around the globe who are implementing work life balance initiatives into their organisation. Our aim is to inspire you to seek greater work life balance inside and outside your business.
I hope you enjoy our latest 'Balance Beam' profile, and if you would like your organisation profiled on our blog we would love to hear from you. Please scroll to the end of this post for further information.
Don't forget to share this post with your followers and friends!
Title: General Manager
Company: Barossa Fine Foods
Country: Australia
State/Province: South Australia
Years in business: 21
Number of staff including business owner: 135
Website: www.barossafinefoods.com.au
1. What are some of the work life balance issues your organisation faces?
With fairly steady hours and work times our main issues centre on accommodating changes in family circumstances. We have had 6 babies born into the business in the last 6 months and this has meant changes to job roles and sharing!
2. What work life balance initiatives do you have in your organisation, big or small?
We offer flexible hours for those with family commitments and do offer part time and casual roles. We ensure that our staff work appropriate numbers of hours and have the time available to pursue other activities. We also try and get involved in our staff's lives so that we are able to help them through any issues that they have.
3. What have been the main benefits to your organisation of these initiatives?
Barossa Fine Foods has been able to hold onto staff as they go through these changes and are rewarded with good staff loyalty in the longer term.
4. Have there been any obstacles or issues in implementing your work life balance initiatives?
As we are a fresh food business there are instances where production deadlines mean that we are unable to provide more flexible working hours and in those instances we do seek to provide other opportunities.
5. Do you conduct any regular surveying or evaluation of your work life initiatives?
Barossa Fine Foods does conduct bi-annual staff surveys across a wide range of topics and we have seen vast improvement over the past 12 months as we have extended our initiatives.
6. What are some of your own personal work life balance and/or time management tips?
Work can be all consuming and never ending, in my role I need to triage and prioritise every day to ensure I am across what I need to be doing. There needs to be a discipline to getting tasks done and working to each daily deadline
7. What do you enjoy doing outside of work?
Rowing, jogging, reading biographies and politics.
8. Tell us about your organisation. What are the key services of your organisation and what is your target market?
Barossa Fine Foods is a manufacturer and retailer of meat and smallgoods products. We aim to make the best products we can and pitch our products to anyone that appreciates good authentic food.
9. What is your role within the organisation?
General Manager
Abbie's Comments: "I am sure many of you can relate to staff going on maternity leave (although 6 babies in 6 months is quite extraordinary!). Although it is exciting it can also be a challenging time in business, but one we need to be creative in managing."
Related Posts:
[related_posts limit="3″ image="60″]