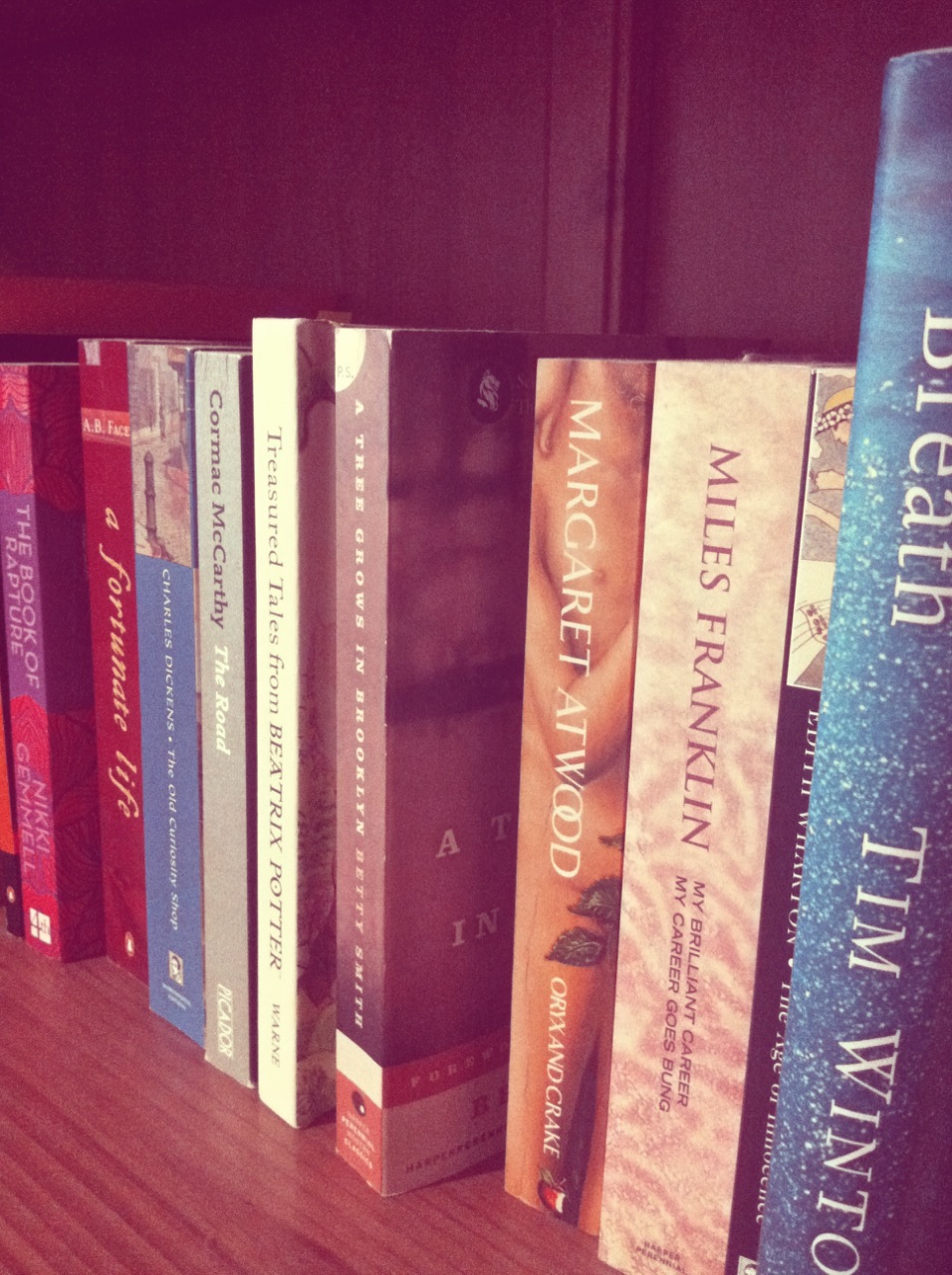 This week's post was inspired by the following stop-motion video, which I discovered via mamamia.com.au. Please take the time to watch it. It is beautiful. Here is the story of the video:
"After organizing our bookshelf almost a year ago (http://youtu.be/zhRT-PM7vpA), my wife and I (Sean Ohlenkamp) decided to take it to the next level. We spent many sleepless nights moving, stacking, and animating books at Type bookstore in Toronto (883 Queen Street West, (416) 366-8973)."
I honestly don't know how they had the amazing vision and patience to achieve this!
It was the final book, titled "There's nothing quite like a real book" that got me thinking. This week seems to have been populated by a lot of reading and thinking about the publication of ebooks. I am a lover or 'real' books, and have currently 3 stocked bookshelves, with more in boxes and I simply can't get rid of a book. I love them too much. However, I have embraced my Kindle on the iPad also, and wonder what the future really will hold for books.
Below is a bit of a roundup of some different book related posts that I have read this week.
A Self-Published Author's $2million Cinderealla Story – The first post was shared by my cousin, Kirsty Stark, (who coincidently is a cinematographer, photographer and produced her own stop-motion video, featuring herself and her sister – you can check it out here). This 27 year old, Amanda Hocking, after spending years trying to get her stories published, eventually self-published them on Amazon Kindle, and has had amazing success!
The Future of the Book with James Gleick – One of my favourite shows the 'The Book Show' on ABC Radio National. Recently the host Ramona Koval spoke presented James Gleick's speech at last year's Sydney Writer's festival where he spoke about digital books and why he believes the printed book is here to stay. You can listen to it here, or read a transcript. I particularly enjoyed when he spoke of the smell of books, woody, grassy, musky, vanilla. What do your books smell like?
In a comparison of Amazon's Bestselling Books for 2011 versus their Bestselling Kindle Books for 2011 it is interesting to see that, although some of the books are similar, the Kindle eBooks seem to be a lot more fiction focused. I personally find this quite unusual, as I tend to purchase predominantly non-fiction books on my iPad2, savouring the touch & feel (& smell!) of a physical fiction book. It will be interesting to follow this trend over the next 12 months.
So, what's in my Kindle Library?
Just to give you a bit of insight into what is in the shelves of my iPad Kindle library at the moment, here is a selection:
The Success Principles(TM)
 by Jack Canfield
The 4-Hour Body by Timothy Ferris
US by Lisa Oz
The Amazing Adventures Of Dietgirl by Shauna Reid
If You Want to Write
 by Brenda Ueland
Hollowland (The Hollows, #1)
 by Amanda Hocking
Do you read e-books? What is on your Kindle, iPad, iPhone?
Related Posts: [related_posts limit="3″ image="60″]