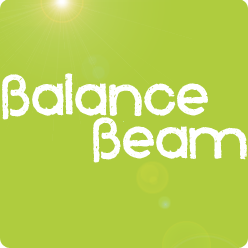 Welcome to our first 'Balance Beam' work life balance profile for 2012, brought to you by Rebecca Bastiaensz from Forage Cereal.
We have had a lot of positive response to our Balance Beam series, and look forward to presenting you many more organisations who are implementing work life balance initiatives into their organisation. Our aim is to inspire you to seek greater work life balance inside and outside your business.
If you would like your organisation profiled on our blog we would love to hear from you. Please scroll to the end of this post for further information. And don't forget to comment below and tell us what you think about our latest profile!
Title: Marketing Manager
Company: Forage Cereal
Country: Australia
State/Province: Victoria
Years in business: 1.5
Number of staff including business owner: 5
Website: www.foragecereal.com
1. What are some of the work life balance issues your organisation faces?
Spending the whole day sitting in front of the computer, skipping lunch and stress!
2. What work life balance initiatives do you have in your organisation, big or small?
Goals board – A place where we can pin up our own personal goals as well as those of the company
Morning exercise class – With a health professional as a company Director, 3 mornings a week staff have the  option to attend a class he instructs
Breaks – We are all encouraged to take small breaks during the day for food and/ or fresh air
Team support – Our team keeps a close watch on each other to ensure we take breaks and share/ vent the stresses that  the day may bring
Health & Wellbeing publications – Staff have access to a library of magazines, books and guides covering eating, exercise, life planning and other useful topics
Pets OK – Our office is pet-friendly and welcomes staff pets that may not be able to be left at home on a particular  day
Music – Staff are welcome to play music while working however are required to wear headphones to avoid being  distracting to other staff members
Casual attire – With the exception of Client meetings, staff can wear casual and comfortable clothing to the office
Laptop – Each staff member uses a laptop to facilitate a working- from- home option should it be necessary
3. What have been the main benefits to your organisation of these initiatives?
An environment where staff are happy to come to work! We all feel supported and have fun while getting work done. By feeling taken care of, appreciated and understood, we are motivated to get the best out of ourselves – professionally and personally.
4. Have there been any obstacles or issues in implementing your work life balance initiatives?
Some staff hesitated to share their own personal goals on the goals board however this changed after a staff member posted up a bikini! The morning exercise class also struggled to gain attendance in the cooler months but is slowly getting better with the lead up to Summer.
5. Do you conduct any regular surveying or evaluation of your work life initiatives?
Because we're only a small team, there's no formal surveying performed. The success of our initiatives is measured by the positive attitudes of the staff and our high employee retention.
6. What are some of your own personal work life balance and/or time management tips?
Don't feel guilty about leaving your computer, stretching your legs and getting fresh air – it's surprising how much more focused &  efficient you'll be.
The best way to make a task take longer than it should is to work hungry!
Have a To Do list for the week as well as for the day.
7. What do you enjoy doing outside of work?
Exercise – Running, body pump and body combat! I enjoy eating out, playing music and spending quality time with close friends and family.
8. Tell us about your organisation. What are the key services of your organisation and what is your target market?
Forage produces a range of breakfast foods that are all natural. Formulated by a Naturopath, Forage cereal, bircher and porridge  contain ingredients that offer a range of health benefits. Our target market are people who are health aware and believe in investing in eating well to look great and feel amazing.
9. What is your role within the organisation?
Marketing Manager – Reporting to the CEO, I oversee all Forage marketing communications and initiatives and typically liaise with consumers, designers, suppliers and distributors.
9. Other comments, tips or ideas:
As an organisation that believes in wellbeing, Forage practices what it preaches which has been truly refreshing and satisfying as an  employee. Some people live to work and some people work to live however whatever the reason, a good work life balance is created when a company acknowledges this and can find ways to motivate it's employees accordingly.
Abbie's Comments: "It is great to see an organisation 'walking the talk'. I particularly love that pets are ok. How many organisations do you know that would allow you to bring your dog to work?"
Tell us what you think! We'd love to see your comments below.
Related Posts:
[related_posts limit="3″ image="60″]