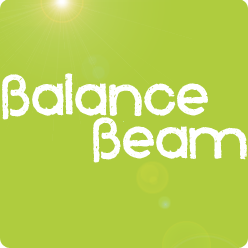 Welcome to our latest 'Balance Beam' work life balance profile, brought to you by Kathyrn Williams from Youth Off The Streets.
Already our Balance Beam profiles have provided inspiration and ideas to our readers seeking to improve work life balance in their organisations and every day lives.
I hope you enjoy this latest 'Balance Beam' profile, and if you would like your organisation profiled on our blog we would love to hear from you. Please scroll to the end of this post for further information.
Don't to forget to share this post with your followers and friends! [twitter style="horizontal" text="Share on Twitter!" float="left"] [fbshare type="button" float="left"]
Title: Human Resources Manager
Company: Youth Off The Streets
Country: Australia
State/Province: NSW
Years in business: 20
Number of staff including business owner: 180 Staff Members
Website: www.youthoffthestreets.com.au
1. What are some of the work life balance issues your organisation faces?
Work life balance is an important area of human resource management and is complex in that there is no single problem experienced by staff. The issues faced by our staff are broad due to the range of services we offer and the clients we assist. The work life balance difficulties experienced by staff can relate to their shifts and working hours, family responsibility, stress situations at home and at work, managing health lifestyles and providing for their families. Our Psychologists, Teachers and other direct care staff confront more challenges in their work life as they are dealing with highly traumatised youth with very difficult issues (such as alcohol and drug use, homelessness, a history of abuse and neglect, relationship difficulties and anxiety and depression). As a result, Youth Off The Streets has had to establish a supportive wellness initiative that targets the three main areas of work life balance issues that our staff face.
2. What work life balance initiatives do you have in your organisation, big or small?
The Human Resources Department at Youth Off The Streets has established a three phase work life balance model that aims to support the resilience and wellbeing of our staff across more than 25 services throughout NSW.
Personal Balance – Mind: This initiative directly targets the emotional and mentally challenging aspects of our staff's work. We have introduced an Employee Assistance Program offered by Davidson Trahaire Corpsych which supports our employees and their immediate family in their day to day work. The program is a professional, confidential short-term counselling service. Counselling is available anytime to staff free of charge and is informal, friendly, focused on the needs of the individual and is confidential. Counselling can be received face-to-face or over the phone. They also provide online services with advice and resources.
Family Balance: Our organisation recognises that for our staff to work with our clients they need the support of their family and friends. As a charity, we generally have smaller income thresholds than corporate businesses. As a result, we have used API Leisure and Lifestyle to enable our staff to access benefits through networks of suppliers and business partners who offer cheaper groceries, movie tickets, holidays, shopping, motoring and transport, health and beauty and more. This is a fantastic way for us to give back to our staff and their families and thank them for their hard work and dedication.
Personal Balance – Body: Youth Off The Streets has employed a Wellness Within Health Program offered by Strategic Lifestyle Management which offers staff the opportunity to explore health and wellbeing through a strategic culmination of initiatives. The initiatives include bi-monthly health magazines, a health expo in which professionals provide invaluable information to staff, yearly flu vaccinations, events such as workplace exercise classes, nutrition/fitness/wellbeing seminars/webinars and participation in the 10,000 steps challenge which invites staff to cover the distance of an Eiffel Tower climb measured by a pedometer and in competition with other organisations across the world.
3. What have been the main benefits to your organisation of these initiatives?
The benefits of the work life balance have been based around assisting our staff to feel supported and rewarded for the amazing work that they do in working with disadvantaged youth. This is an opportunity for us to give back to our staff members and let them know they are  appreciated. Staff are able to receive benefits that include tangible offerings (such as tickets to events and cheaper holidays) and advice on finances and self care strategies. This helps to build a happy base of employees that enjoy their time spent at work and as a result perform better in their roles, are more passionate about the organisation and reduces absences (e.g. sick leave)
4. Have there been any obstacles or issues in implementing your work life balance initiatives?
The main issue for us as an organisation in implementing a work life balance is physical and cultural. Our services and staff are positioned all over NSW. As a result the approach taken to our work life balance initiatives needed to address the constraints of distance and cultural sensitivity. This has been done through phone and support for each initiative. As well, we will encourage a staff member at each service to act as an Ambassador of the model, by encouraging other staff to use the program and by having an in-depth knowledge of how each offering works.
Additionally, Human Resources has worked closely with the Marketing and Communications Department to design communication tools that can be placed in each service that are culturally sensitive. For example, the posters that are used for the promotion of the work life balance model contain both visual and language clues so that someone who does not have English as their first language can understand the contents. Furthermore, the images in the posters are stick figures representing an employee. This removes any risks of isolating a culture or identity within the organisation.
5. Do you conduct any regular surveying or evaluation of your work life initiatives?
Youth Off The Streets Research and Evaluation team coordinate internal evaluation surveys. We provide an annual Staff Survey which provides an opportunity for staff to provide feedback on their experiences within the workplace and in relation to their work and morale. Our 2011 Annual Staff Survey asked our employees how satisfied they were with their work/life balance, providing an avenue for feedback on their experiences with the Work Life Balance model, identify personal needs and share positive responses. Issues with Work Life Balance are also discussed between Managers and employees during their bi-weekly or monthly supervisions. As our Work Life Balance is a fairly new initiative, more evaluation tools will be developed and implemented in the future.
6. What are some of your own personal work life balance and/or time management tips?
I think that it is important to always be self-aware of your own needs. It is important to recognise when you are in need of a break from work as overworking can lead to health issues, stress and a general lack of enjoyment of your work.
7. What do you enjoy doing outside of work?
I enjoy participating in netball as it allows me to get a release from my day stresses on the court rather than letting them build up.
8. Tell us about your organisation. What are the key services of your organisation and what is your target market?
Father Riley founded Youth Off The Streets in 1991 with a food van providing hot meals for young homeless people on the streets of Kings Cross. Youth Off The Streets is a non-denominational community organisation working for young people aged 12-21 who are facing  challenges of homelessness, drug and alcohol dependency exclusion from school, neglect and abuse. We provide a range of services to support these young people as they work to turn their lives around. It is our goal that these young people will leave our care drug free, with a high school education, living skills and a full or part time job in hand. This year we celebrate 20 years and more than 25 services that assist our young people, including our Aboriginal services, our four accredited high schools, crisis accommodation, medium and long term rehabilitation programs and community services.
9. What is your role within the organisation?
I am the Human Resources Manager  and have enjoyed providing progressive policies, programs and structure around recruitment, OH&S, Payroll, Rewards and Recognition and Learning and Development that supports the incredible work our staff undertake.
10. Other comments, tips or ideas:
Key to developing a Work Life Balance initiative is understanding the people that you work with, their needs and personal responsibilities as well as their motivations, understanding these and being creative and offering choices in ways to support them. Creativity is particularly challenging for a charity due to the consideration of costs. Evaluation and listening become crucial to planning the models and in ensuring that they are meeting the needs of each employee no matter what service they work in or their geographic location. I know every staff members name and background and I feel that this respect for each individual has helped me to form ideas about how to support them.
Abbie's Comments: "I particularly like the idea of a work life balance Ambassador. An innovative way to engage staff and encourage them to take advantage of the organisation's work life balance initiatives."
Related Posts:
[related_posts limit="3″ image="60″]