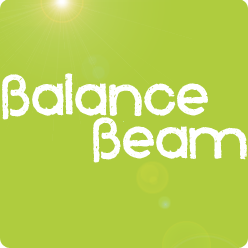 We have had a great response to our Balance Beam series and are excited to present to you this week our sixth profile, brought to you by Imelda Argel from Imelda Argel & Associates. Imelda's profile particularly focuses on her development on an internship program, and interesting way to enable better balance and reduce pressure on staff.
We would love to hear from you and what work life balance successes and obstacles you have experienced. Do you have any great tips to share? Have you experienced something similar? Do you have someone you would like to suggest for upcoming Balance Beam posts?
I hope you enjoy this 'Balance Beam' profile, and if you would like your organisation profiled on our blog we would love to hear from you. Please scroll to the end of this post for further information.
Don't to forget to share this post with your followers and friends! [twitter style="horizontal" text="Share on Twitter!" float="left"] [fbshare type="button" float="left"]
Title: Principal Solicitor
Company: Imelda Argel & Associates, Solicitors and Attorneys, Migration Lawyers
Country: Australia
State/Province: NSW
Years in business: 17
Number of staff including business owner: 2 regular + 6 interns
Website: www.iargel.com.au  www.migrationprecedents.com.au
1. What are some of the work life balance issues your organisation faces?
Training new and casual staff
Retaining trained employees at an affordable salary
Ensure continuity of work despite changing casual staff on a rostered basis everyday
Reviewing or perusing all outgoing communication are correct and up to standard
Ensuring deadlines are met, even without permanent staff
Minimising phone calls of clients after office hours without offending clients
Minimising work on weekends, to have time for personal matters
2. What work life balance initiatives do you have in your organisation, big or small?
Implementing an internship program which I have developed for law students, graduates and solicitors who want to gain work experience in my fields of practice and do not require pay
Choosing the right participants to the Internship Program from different cultural backgrounds and universities
Implementing a Staff Operating Manual which I have authored, to ensure efficient work flow by all staff: interns, casual or permanent
Starting work at 8:45 AM and stopping work at 5:30 PM to enable staff to carry out home duties, personality development or skills improvement lessons eg dance lessons and gym or English classes after work
Meeting with clients only after 10:00 AM to be able to organise and discuss tasks assigned to each staff before 10:00 AM
Booking the last appointment for consultation at 4:00 PM to allow sufficient time to interact and determine status of assigned tasks to staff by 5:00 PM before closing.
Conducting meetings with staff before 10:00 AM at least once a month to discuss cases and assignments of each one, so they can learn from each other and appreciate what others are doing
Rostering an hour lunch break, to ensure the office will always be attended to
Encouraging  staff to teach each other, not  to compete with each other
Requiring each staff to complete status report on assigned task for each day, to avoid unnecessary duplication of work
Providing certificate of completion of internship or employment which outlines their achievements based on their status report, to motivate staff to complete each task assigned correctly and completely
Acting as referee and providing positive feedback for future job applications, based on the staff status report, to give back what is due to them
Treating each staff on a personal basis, e.g. ask how they are coping with family, studies etc, to show them that I care about their well being, have your learnt something today?
Encouraging staff to take leave of absence during exam period but to make up for absences during semester breaks, to ensure that the internship program does not interfere with their studies
Celebrating on occasion where each one brings a sample of a favourite dish in  country of origin
Treating staff to dinner to celebrate Christmas in July and in December and give tokens of appreciation, to give them fond memories of my organisation
3. What have been the main benefits to your organisation of these initiatives?
Happy environment, staff feeling at home and looking forward to coming to work to  learning something
Loyal staff,  long lasting friendships with me and with each other even after leaving my organisation
Completion of tasks to the best of their ability
Minimal supervision  of staff depending on their level of training
Enjoyment of cross cultural interaction: participants of our Internship Program consists of about 5 – 8 students per semester of different backgrounds from about 10 nationalities – (Japanese, Korean, Australian, Malaysian, Chinese, Thai, Sri Lankan, Pakistani. Indian, Filipino) from different universities: University of Sydney, University of New South Wales, University of Technology Sydney, Macquarie University, University of Wollongong, Australian National University
Good understanding of varying personalities: about 65 law students, graduates and solicitors who have participated in my Internship Program for the last 7 years.
4. Have there been any obstacles or issues in implementing your work life balance initiatives?
Yes, as a result, 10% of those initially admitted to the  internship program are terminated before completion of the Internship Program: applicants who submit "padded"  resumes and are good at interview but cannot perform assigned tasks; those who demonstrate participation for the wrong reasons e.g. just to complete the required no of days of practical legal training placement before admission as solicitor; gross negligence or incompetence, not following the staff operating manual, absence without leave or regular tardiness;
5. Do you conduct any regular surveying or evaluation of your work life initiatives?
At varying times, upon completion of the internship program of each participant
6. What are some of your own personal work life balance and/or time management tips?
Life is short and you should enjoy it to the fullest – enjoy work, otherwise, change work.
Enjoy life after business hours and on weekends: there is so much to do: attend dance and cooking classes, management and business seminars or community networking functions; see other states and countries for pleasure and conduct migration seminars during these trips if the opportunity arises
7. What do you enjoy doing outside of work?
Starting the day making my own fresh green vegetable juice
Listening to soft music while working during the day – helps diffuse stress
Ending the day with Ballroom Dancing – will resume ballroom dancing, new vogue and tango lessons at least 2 times a week as soon as my partner recovers from his knee replacement surgery carried out last August 2011
Travelling – travel internationally from 2 weeks to 6 weeks at least once a year;
Domestic travel – extended long weekends to Cairns, Coffs Harbour, Port Macquarie, Melbourne, Perth, Darwin, Swansea, Hunter Valley in the last two years with my partner.
Cooking and attending cooking classes – from zero cooking (because of growing up with maids in the Philippine culture) to initiating the compilation and raising funds for the publication of 3000 copies of a Cookbook of Filipino dishes as President of the University of the Philippines Alumni Association in 1998-2000
Bodyworks – facial, massage, manicure, pedicure
Shopping- shoes (my name is Imelda) and clothes, fresh vegetable and fruits at Paddy's Market
8. Tell us about your organisation. What are the key services of your organisation and what is your target market?
Imelda Argel & Associates, Solicitors and Attorneys, Migration Lawyers is legal firm structured as a sole trader, to provide legal and migration consultancy services to individuals and corporate clients, worldwide.
We guide visa applicants through complex application processes, handle the paperwork and present the case in the strongest possible way. We provide advice and assistance in preparing Australian visa applications through to visa approvals and representation in visa cancellations and appeals. We manage and deliver our immigration services by first determining your chances of a successful Australian visa grant through our pre-assessment forms. If there are special circumstances or the visa  is not covered by our preliminary assessment forms, we recommend that the visa applicant attends our office or make an appointment call to discuss.
We take pride in having achieved a 90% success rate since 1996 yet charging comparatively low professional fees. In order to keep our success rate and maintain our credibility, we offer our migration services only to those who have passed our pre-assessment. This way, we do not sell dreams of Australian immigration. We make dreams a reality.
To add extra value to our quality services, we also provide a "One Stop Shop" for:
Enrolment for courses in Australia for student visa applicants and TAFE NSW courses outside Australia.
Conveyancing matters, for buyers or sellers of residential or commercial property or a business
Organising Home Loans and re-financing facilities from among 26 banks and non-bank lenders through our affiliated mortgage broker
Wills and Probate
Commercial contracts
Languages spoken: English, Filipino, Cantonese, Mandarin, Tamil, Sinhalese, Korean, Japanese.
Our facilities allow us to communicate with clients worldwide via internet (email, Skype), telephone appointments and personally at our Sydney Central office.
9. What is your role within the organisation?
I am the Principal Solicitor of Imelda Argel & Associates, providing services in immigration, conveyancing, probate and commercial contracts as a sole practitioner since 1994.  Success rate of 90% in visa approvals
I am also the author of Time-Saving Immigration Practice Solutions (TIPS) on General Skilled Migration (GSM) visas and a Staff Operating Manual. These are templates and precedents published online at www.migrationprecedents.com.au/  and at www.smokeball.com.au and  marketed online to 4000 + registered migration agents
I have been a successful role model to my staff and participants of the internship program – see testimonials at www.iargel.com.au, under testimonials from interns
Abbie's Comments: "Have you considered an internship as part of your work life balance strategy? Perhaps this is one way you can reduce pressure on your staff, encourage more flexible work arrangements, as well as providing students with vital working experience."
Related Posts:
[related_posts limit="3″ image="60″]