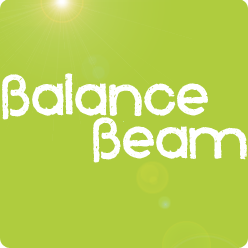 Welcome to our latest 'Balance Beam' work life balance profile, brought to you by Linda from Family Capers.
We will be regularly placing our focus on organisations from Australia, New Zealand and around the globe who are implementing work life balance initiatives into their organisation. Our aim is to inspire you to seek greater work life balance inside and outside your business.
I hope you enjoy our first 'Balance Beam' profile, and if you would like your organisation profiled on our blog we would love to hear from you. Please scroll to the end of this post for further information.
Don't forget to share this post with your followers and friends!
Title: General Manager (Family Capers) Principal Consultant (Enever Consulting)
Company: Family Capers & Enever Consulting
Country: Australia
State/Province: QLD
Years in business: 2 (Family Capers), 8 (Enever Consulting)
Number of staff including business owner: 6
Website: www.familycapers.com.au
1. What are some of the work life balance issues your organisation faces?
We have a team who all work from home including ourselves and one of the biggest challenges the whole team faces from time to time is when to shut off and boundaries between the home and business.
We try to lead by example and take breaks as a family and encourage our staff to stop and take the break when they need too. As managers we will also pull back on someone's workload if we feel the need to find some balance.
2. What work life balance initiatives do you have in your organisation, big or small?
Down Time
Scheduled Time with the Kids
No Work Sundays
Coffee Dates (for Clive and myself to make sure we get time to connect)
Open door/phone policy so our team can talk to us about anything work or personal
Behavioural profiling to assess natural work styles
3. What have been the main benefits to your organisation of these initiatives?
Our team come to us when they feel balance is out of sync and we work together to get it back for them.
A happy team that can work from home without micro managing
Increased results across the business
4. Have there been any obstacles or issues in implementing your work life balance initiatives?
Distance – with staff all over the country sometimes it would be easier to just be there.
5. Do you conduct any regular surveying or evaluation of your work life initiatives?
We use behaviour profiling to monitor flexing (3 to 6 monthly)
We also have daily contact with all the team to monitor how they are managing the work from home thing
6. What are some of your own personal work life balance and/or time management tips?
Planning is essential via things like; To do lists, CRM's, Diaries etc to take work out of your head and allow you to think
Having coffee and a chino once a week just my daughter and I to allow for Mummy Daughter time
Walking away when you need to is very important for the business and your family – it gives you an amazing new perspective
7. What do you enjoy doing outside of work?
Spending time with my Family is number one for me. That can be at home or out on an adventure together. Me time too is important so I try and escape for a few hours on my own each month as well as getting a date in with Hubby.
Crafts are my hobby and a great stress relief for me and I love the look on my little girl's face when she sees something Mummy has made.
8. Tell us about your organisation. What are the key services of your organisation and what is your target market?
Family Capers is an interactive and supportive community network, promoting fun, encouraging the social aspects of life and also providing business support for you and your family. We are all about getting the most from family life and offering support for the families in our community. We work with Families and Businesses related to Families.
At Enever Consulting our aim is simply to provide excellence and experience in all we do.  Business and Sales Coaching is our primary
focus and we also Wholesale high quality, keenly sought products.  Our target market is those who want to grow and develop themselves and their business.
9. What is your role within the organisation?
I am the founder and General Manager at Family Capers so I manage our whole team and the branding and marketing of the business with the help of my Promotions Coordinator and promotions team.
Being the Principal Consultant at Enever Consulting I deliver training to our clients and work on the projects that require marketing or recruitment assistance.
Abbie's Comments: "Allowing staff to work from home is often a challenging initiative for business, but it appears Family Capers have taken a very strategic approach that is really working for them, in particular, the use of behavioural profiling."
Related Posts:[related_posts limit="3″]