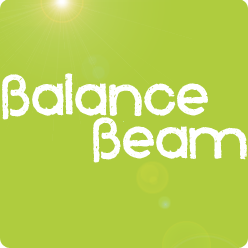 Welcome to our latest 'Balance Beam' work life balance profile, brought to you by Shona Mackin from Socialface.
We will be regularly placing our focus on organisations from Australia, New Zealand and around the globe who are implementing work life balance initiatives into their organisation. Our aim is to inspire you to seek greater work life balance inside and outside your business.
I hope you enjoy our first 'Balance Beam' profile, and if you would like your organisation profiled on our blog, please scroll to the end of this post for further information.
Don't forget to share this post with your followers and friends!
Title: Chief  Engagement Officer
Company: Socialface
Country: Australia
State/Province: New South Wales
Years in  business: 3 for Socialface – 5 for me!
Number of  staff including business owner: 3
Website:  www.socialface.com.au and www.facebook.com/socialface
1. What  are some of the work life balance issues your organisation faces?
Living in Sydney we recognise that public transport can be unreliable and  stressful.  We work with the team members  to work out when they can get to the office within reason reducing their  transport time.  For one of our team they  can save almost 1 hour a day, by  adjusting their departure time from home by 15  minutes.
2. What work life balance initiatives do you have in your organisation, big or small?
Friday night drinks, lunches, flexible start and finish times, dogs in the office. Also, our Business Development Manager works 4 days a week to ensure she can fit in her study.
3. What  have been the main benefits to your organisation of these initiatives?
Less stress, more fun and  more team involvement.
4. Have there been any obstacles or issues in implementing your work life balance initiatives?
Start times when I'm  super keen to hit the ground running and waiting for the team to get here, but also recognising that I have a greater buy in and passion than employees do.
5. Do you conduct any regular surveying or evaluation of your work life initiatives?
Not outside general check  ins.
 6. What are some of your own personal work life balance and/or time management tips?
I live in Bondi, so making time for a walk on the beach to get my head in the right zone. Weekly  massages budgeted in if I know I am in a stressful period.  Audio books to save time and continue my  education while I am travelling too or from the office. Making sure that my partner and I stick to date night – when that goes, we reassess and pull it back as a priority.
 7. What do you enjoy doing outside of work?
Exercising, spending time with friends, a good glass of red, shopping, holidays and pretty much anything social.
8. Tell us about your organisation. What are the key services of your organisation and what is your target market?
Socialface manages  facebook walls. We work with businesses to define their conversation and do the talking for them. This frees up their time to focus on what they are great at, while we do what we are great at – talking.
9. What is your role within the organisation?
Chief Engagement Officer – I look at my role to inspire my staff to get out and have a go and support them in their efforts to design the life they want to live.
10. Other comments, tips or ideas:
Communicating with your people is key. We know if they are happy that the quality of work is better. I also work on the philosophy that if I can set up a business that people want to work in, we will all be happier as long as the goals and outcomes are achieved in an ethical, honest and integrous way, the time we spend to get there can be flexible.
A couple of quotes I live by: "Work to live not live to work" and "Work hard, play harder."
Abbie's Comments: "Flexible start times are a great idea. It is amazing how much time can be saved just by leaving 5 or 10 minutes earlier or later, how less stressful the commute is and how much more relaxed you are when you arrive at work."
Related Posts:[related_posts limit="3″]