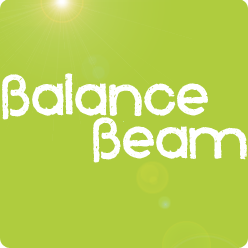 Welcome to our very first 'Balance Beam' work life balance profile, brought to you by Claire from Maxted Thomas.PR.
We will be regularly placing our focus on organisations from Australia, New Zealand and around the globe who are implementing work life balance initiatives into their organisation. Our aim is to inspire you to seek greater work life balance inside and outside your business.
I hope you enjoy our first 'Balance Beam' profile, and if you would like your organisation profiled on our blog we would love to hear from you. Please scroll to the end of this post for further information.
Don't forget to share this post with your followers and friends!
Title: Senior PR Manager
Company: Maxted Thomas.PR
Country: Australia
State/Province: New South Wales
Years in business: 20
Number of staff including business owner: 9
Website:  www.maxtedthomas.com.au
1. What are some of the work life balance issues your organisation faces?
As a small agency we often face the issue of over-servicing. Most Public Relations agencies take it on the chin – that in order to look after a client satisfactorily (at the least) that a certain amount of over-servicing is standard. However, here with only a team of nine, we need to be mindful to not overload our team.
2. What work life balance initiatives do you have in your organisation, big or small?
We have a number of activities in place to keep things in balance.
Weekly Iyengar yoga class. This is a great initiative. Every Friday morning we head to an 8am class in Balmain. This not only is  great bonding experience – it's really important to do things outside of the normal 'working' day. Following the yoga class we all congregate outside a local café and have a relaxing Friday morning catch-up over coffee before heading into work.
In addition, we have a weekly PT session at Trumper Park in Paddington. For one hour the team sweats it out – doing sit-ups, sprints and burpees. There is nothing like shaking off a busy morning with a session in the sun. It gets the blood pumping.
We have a monthly breakfast – we get together and run through a list of issues/concerns/office matters that have cropped up over the past four weeks. This provides a casual, open forum for the team (from junior to senior) to safely air concerns and brainstorm solutions.
Finally, we have an 'away day'. We head out of the office to a different destination each time (seaside restaurant, trapeze, Boss' home) and work through some more bigger picture agency items. We cover off things like – how to improve the agency systems, new website design, blog, new business, learning new skills, training and more. It's also a chance to unwind, enjoy some great food and hang out together outside of the office.
3. What have been the main benefits to your organisation of these initiatives?
Everyone feels 'cared' for and respected – every opinion and voice counts. There is a strong sense of team and friendship. There is an appreciation for the business – everyone knows they are working in a great place. Increased productivity and focus.
4. Have there been any obstacles or issues in implementing your work life balance initiatives?
Anything that involved out-of-office hours is often met with resistance. People are willing to be very involved but not at the expense of their personal time. I think that is a perfect reflection of our team's sense of balance between work + life.
5. Do you conduct any regular surveying or evaluation of your work life initiatives?
During monthly breakfast meetings and on an ad-hoc basis. We are a 'yell it out' kind of agency – open plan and small! It's easy to hear any issues/complaints as they arise.
6. What are some of your own personal work life balance and/or time management tips?
Exercise – start each day with some form of movement. Even if it's small.
Followed by a nourishing breakfast!
Take the time to settle into your morning. Come a little early, sit with your tea/coffee and absorb.
Review your work for the day/answer outstanding emails. All these things help kick-start the day in a calmer, more organised way.
Write lists – constantly. Reference them, tick them off and use them as your guideline or bumper – they keep you in check and help you in stressful times to remember what you are doing and why!
Make your space your own – pictures, phrases, flowers. Create a little haven at your desk so you feel inspired and comfortable.
Know when you are at your peak – and do the most difficult/urgent tasks them. E.g. are you a morning person? Then lock in your power hours then and tell everyone so they know not to disturb you.
Take ownership for yourself – go for a walk, away from your desk and realise that you are only as stressed as you allow yourself to be!
Don't overstay your welcome. We all do overtime, but unless it's necessary, plan your day better and find a way to ensure your home life + relationships do not get sidelined. If they do it's even harder to appreciate your time at work.
7. What do you enjoy doing outside of work?
Beach, walking, yoga, breakfast with friends, lovely dinners, reading in the park, exhibitions/plays, music festivals, travel!
8. Tell us about your organisation. What are the key services of your organisation and what is your target market?
At Maxted Thomas.PR, we see our job as making sure the right people are talking about our clients' products or services in the right place, at the right time. This could be in a magazine or newspaper, on TV or radio, online, in a store, across the garden fence or on a bus. Wherever it's happening, PR is about starting, listening to, participating in and continuing conversations. At Maxted Thomas.PR we use a four-step program to develop PR plans which ensure the most effective, results – driven approach for your brand. Listen, think, do and review!
We specialise in beauty and lifestyle brands, personalities and services.
9. What is your role within the organisation?
Senior Account Manager
Abbie's Comments: "I love the concept of 'power hours'. Taking advantage of the time you are most focused and productive can make a huge difference to how you balance your day."
Related Posts:[related_posts limit="3″]